Welcome to our new homestead.
It's been a long journey here,
but we have finally landed in a great place.
We have been planning a move to North Carolina for many years.
Selling our home

in Florida

proved to be quite an ordeal
and after being actively listed on the market,
it sold after 3 years.
We actually ended up getting more than we asked for,
but we still never made back what we paid for it in 2004.
It worked out just fine because we were able to find this gem
for less than what we got for our home in Central Florida.
It was important to us to be able to pay cash,
because we wanted to be debt-free.
The search up here was tough,
as it is a seller's market and the homes go quickly.
We feel so fortunate to have found our new digs.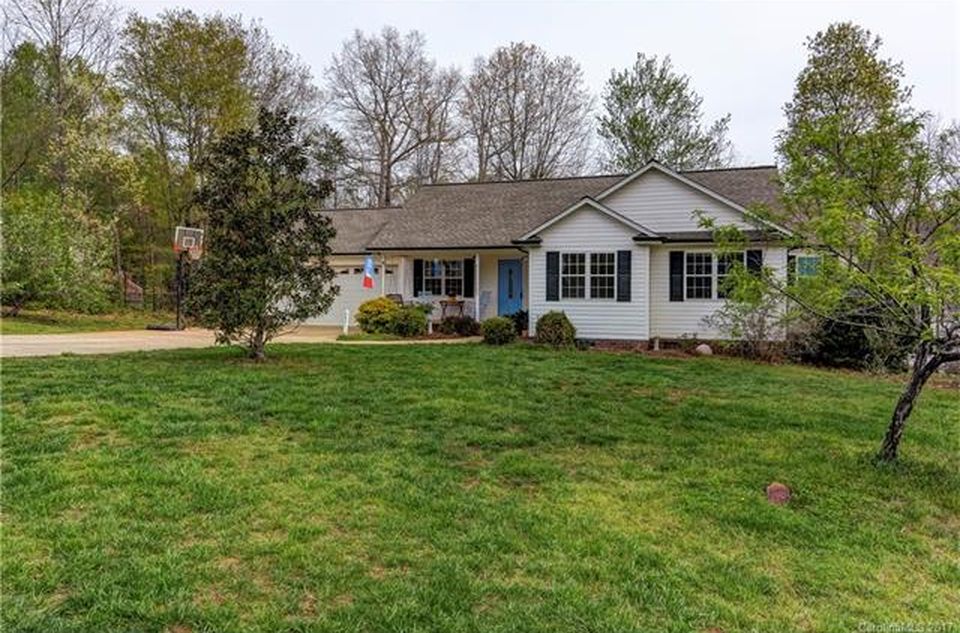 When we talked about making the move,
we had an idea of what we wanted.
A smaller house with more property
in

a more rural area.
We got that and a lot of the things on our wish list,
but I can tell you one thing-
our new home is nothing like either of us pictured.
We were hoping to be able to get 2-5 acres in the country,
with outbuildings and lots of wide-open space for spreading out.
It didn't happen.
The market has changed so much in the past 5 years
and we pretty much lost our chance to have that dream come true.
It was fairly devastating at first to realize
that all those plans we made wouldn't be coming to fruition.
Then we got some news about health concerns
and it all seemed to make sense.
We needed to be surrounded by people.
We had to be in a neighborhood,
so that we could interact with others
and possibly learn to count on neighbors and friends.
It was a tough lesson, but willingly accepted and embraced.
I know that God has our backs
and that this will all work out for our benefit,
even if it is difficult to see that sometimes.
The experience has fostered both trust and humility.
So, we're back in suburbia,
(in an agricultural area)
without the HOA

,
on more property than we had in Winter Haven,
in a smaller house

,
with a roomy 2-car garage.
Is it our dream house?
Not even close.
But the house had such good vibes
that we knew it was where we wanted to be.
So many blessings abound
and that is on which we are focused.
We have

quite a few projects ahead
to make the house more functional for u

s.
We'll be sharing pictures and more details as we get settled.
We closed about a month ago,
but the nice folks we bought the house from
needed some time to get their affairs in order,
as they were moving back to Europe.
They rented the house back from us for a month,
and just left

last

weekend.
This week we are readying the inside for painting
and a few other odd jobs.
We are slated to officially move in

next week
and we can hardly wait

.
The experience in the rental has

n't been easy,
and it'll be nice to f

eel that sense of being centered once again.
Having our own space is paramount

to our well-being

.
There truly is no place like home.
"Love begins at home,
and it is not how much we do,
but how much love we put into that action."
~Mother Teresa